Jammers Solutions
How to design and install the cellphone jammers in prison to avoid the interference to the residential areas?
1. Cell phone jammers must not interfere the uplink of the base station.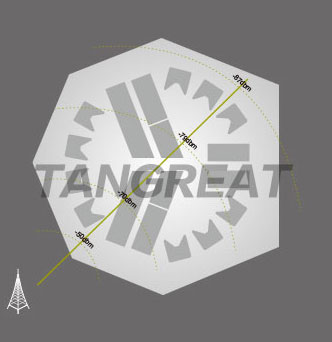 At present, due to the lacking R&D technical capabilities, some jammers manufacturers supplied cellular phone jammers,seriously interfere the uplink of the base station, leading to the abnormal working of the base station, even damaged completely. There are no any signals in the areas surrounding the base station,even several miles. The residents could not use the cellphones normally. Therefore, we propose the users to think over and contact a survey on the manufacturer's qualification and R&D ability to avoid suffering from the major accidents and after-sale service pain.


2. Notes need to be taken while installing the mobile phone jammers.


Cellular signal jammers
make the residents not be able to use the cellphone normally. It is mainly caused by the factors below.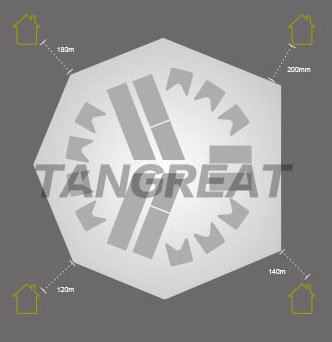 A. Cell phone Signal Jammer is too powerful to make the shielding range far away from the length or width of the prison. The solution is that ,while users select their suppliers and make sure the supplied cellular phone jammer can be power adjustable via the wireless computer software or remotely controlled way, to regulate the jamming range, not interfering the outside prison areas.

B. Cell phone jammer is too powerful to make the backward feedback of the antennae too bigger, covering outside prison areas. The solution are as followed,

a. Output power should be adjusted in case that the cellular phone jammers could not cover the forward areas. Therefore, We propose jammer users also make investigation the supplier's antennae technical parameters. Supplier will provide the qualified antennae before the supply. mobile phone jammers requires the antennae with a good ratio between the forward and backward to reduce the coverage of the antennae backward.

b. If both output power adjustment and supplied antennae still could not meet the requirement, you can reserve a certain height for the antennae to be raised up while you are making the antennae installation design. Therefore, once you mount the antennae up to a certain height,to regulate the angle of the antennae and make the jammers not covering the outside prison areas through the backward of the antennae to avoid the interference of residential communication.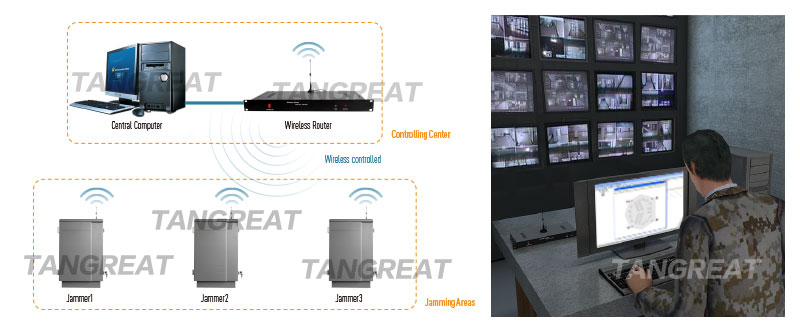 Notes: Some suppliers can also offer the prison jammers with an adjustable output,but you should get close to the device and open the case to adjust the output power manually.We suggest you had better not use that kind of way, for that jammers usually are installed in a higher position from the ground, it will be dangerous to climb up in such a height and make some adjustment once the unprofessional engineering prison guards got the complaint.